Whether you are buying for a friend or a family member, giving a personalised gift is always a perfect way to show that you care; taking time out of your day to specifically design something just for them can be a priceless gesture that they will never forget.
Funky Pigeon has a great range of personalised gifts.

1. Say Cheers with our Personalised Glasses
Wine, Gin, Beer – you can personalise your very own glass with a message of your choosing; be as creative as you like!
It is easy to add your own personalised touch; each message is engraved to a glass of your choice including, Champagne, Prosecco, Pint, or even Mason Jars. Choose from one of our designs or design one of your own.
The possibilities are endless.
Personalise your own glass here.

2. Share Treasured Memories with a Photo Book
Who doesn't love a good photo book? Why not show your loved one how much you appreciate them and your special memories by having a book printed full of all your favourite photos, moments, and more.
Each book comes with at least twenty prints, and, it is effortless for you to upload and customise every aspect of the book thanks to the handy app. Whatever the occasion, from birthdays to holidays, and everything in between, you can create and design the perfect keepsake photo album with all your favourite memories.
Start building your own photo album here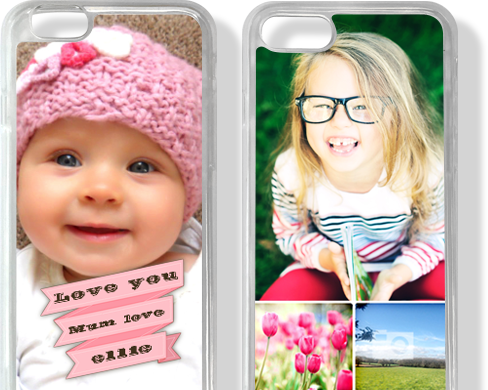 3. Protect your Phone in Style
In a world where we are all attached to our smartphones, mobile devices, and other gadgets, what better gift to give than a personalised phone case! Every time they look down at their phone, they will be reminded of you and your thoughtful gesture.
You can personalise the case with initials, text, a photo, or even all three; there is also the option to pick from one of Funky Pigeons premade designs. All phone cases are made from high-quality rubber and allow for wireless charging. The design is printed to a high standard and made out of a durable, long-lasting gel.
Design it exactly how you want using our online design platform and have it shipped directly to you or the recipient.
Design your own phone case here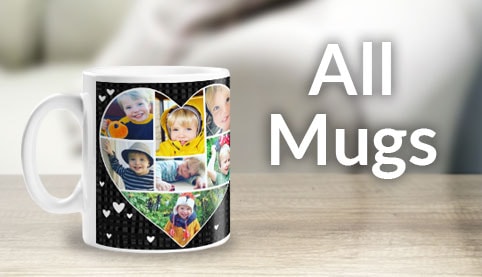 4. Keep it Simple with a Personalised Mug
Funky Pigeon offers a wide range of mugs that you can personalise including china teacups! Have your own images printed on the mug or personalise with one of their existing styles. Much like their other products you can use photos, text, or choose from a range of their existing images. Personalised mugs are the gift that keeps on giving; people will comment on it every time it is used!
All the mugs are microwave and dishwasher safe, so there is no need to worry about your design being ruined in the wash
Buy your personalised mug here

5. Tell your Story with a Personalised Storybook
Personalised books aren't just for kids; they are a fun way to make your adult friends and family laugh too. Pick up a personalised Haynes manual or Ladybird book that describes them to a tee. Add their name, choose the book, and have it delivered directly to them.
Anniversary journals are a cute way to share the story of your love. Fill it with photos, memories, and little inside jokes that are unique to you as a couple. Give it your significant other, or even to a couple as an anniversary gift.
If you are buying for your little one then Funky Pigeon also have a fantastic range of kids' books; choose from a selection of stories, add in the names, and even include your own photos. Books include Disney, Marvel, Peter Rabbit, Nursery Rhymes, Encyclopaedias, and old favourites such as The Very Hungry Caterpillar.
Each book is specially crafted just for you on high-quality paper and is guaranteed to make your loved one smile.
Buy your personalised book here
What is My Funky Rewards?
Sign up to MyFunkyRewards in order to receive 20% cash back when buying Funky Pigeon products.
My Funky Rewards is an online shopping programme by Funky Pigeon which offers members access to a number of discounts and cash back opportunities from 100's of online retailers.
Benefits include:
Claim an initial cash back reward to spend at Funky Pigeon
Monthly bonuses
Earn 10% at over 750 online stores
Up to 20% off popular gift cards.