Let's face it, who wants to receive petrol station flowers and a box of whatever chocolate is on sale for Valentines Day? Why not treat your loved one to a romantic getaway where you can sip cocktails, explore new cities, or simply enjoy each other's company.
Below you'll find our top picks for treating that special someone in your life.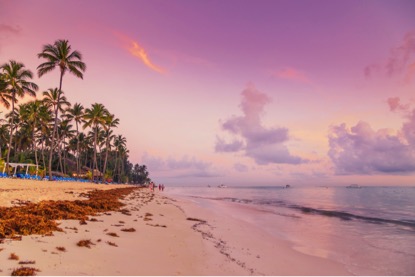 1. Relax on the Beautiful beaches of Bermuda
With its vast coastline filled with pink sand, tranquil waters, and secluded beaches, Bermuda is the perfect place to spend time romantic alone time. Here the weather rarely drops below 70 degrees! Sail out on a glass bottom boat and watch the brightly coloured fish swim beneath you, take a dip in the 'Blue Hole' at the beautiful Blue Hole National Park, or just stroll along the sugar powder beaches as the sun sets over the ocean.
Bermuda is lucky enough to boast relatively untouched beaches away from the hustle and bustle of everyday life; enjoy speciality cocktails at local bars, local flavour at any one of great beach front restaurants.
Don't forget to pop into town and treat yourself to a gift; watch live glassblowing at the craft market or browse the boutiques for something a little more unique.
Stay at the Grotto beach bay from £767.00 per person including flights via Expedia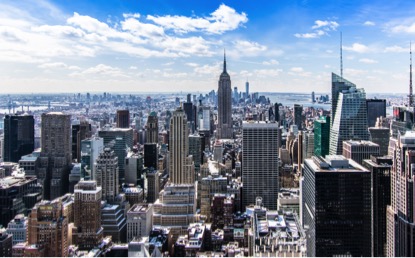 2. Cosy up in the Big Apple, New York City
Wrap up warm with a city break to New York City. Embrace all that the big apple has to offer and then some. Breathe in popular sites such as The Statue of Liberty and the Brooklyn Bridge, take a stroll through Central Park, or Skate at Rockefeller Center.
If Theatre is your thing, then you must catch a show on Broadway; Wicked, Chicago, and Mean Girls are just a few of what is on at the moment. All guaranteed to make you laugh and cry!
Movie buffs rejoice! You can visit the locations from your favourite TV Shows and Movies. Carrie Bradshaw's Stoop, and, Monica and Rachel's Apartment are just minutes away from each other, have lunch at Serendipity, or just grab a croissant and have Breakfast at Tiffany's.
There is so much to do in New York, no wonder it is called the city that never sleeps.
Stay at the Mondrian Park Avenue from £958 via Booking.com
Save money and book theatre tickets before you go from as little as £20pp via Lastminute.com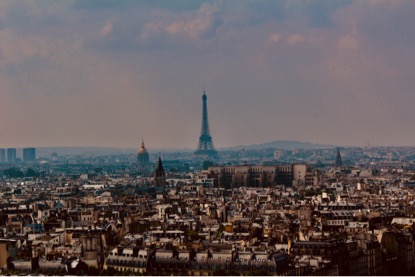 3. Get your romance on in the city of love, Paris
It would be wrong to write this list without including what is considered to be the most romantic city in Europe, if not, the world.
Paris is special; it's home to the Moulin Rouge; it's where all the great poets of the last century wrote their best work, and if you listen carefully you'll hear the people singing the songs of angry men…
Stroll down the Seine, stopping off at the little market stalls selling local art and antique postcards; fill your faces with Macaroons of all flavours, add your own padlock to the 'love locks' bridge, or visit all the iconic sights, the possibilities are endless.
For nightlife, then rain or shine you will always find entertainment at the Eiffel Tower. Venture upwards for views of the city and dine at their fabulous exclusive restaurant, or you can sit beneath it with 2 euro beers while the street performers send the crowds wild.
Stay at the five star Maison Breguet from £1,1223 via STA Travel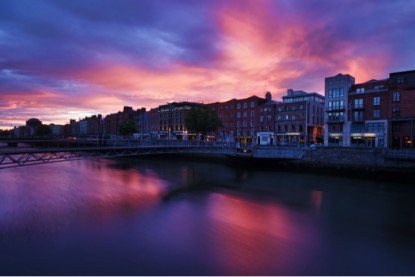 4. Get lost in Dazzling Dublin
If you are looking something a little closer to home, Dublin has everything you're looking for and more; cocktail Bars, boutique hotels, nightlife, beaches, and everything in between. Dublin's Riverside location and atmospheric streets make it the perfect getaway treat for couples
Dublin is full of culture and history, drink in the sights – both literally and metaphorically- from one of the many pubs dotted around the city, admire the longstanding Trinity College, or perhaps spend some time at Dublin's quirkiest attraction: St Michaels Cathedral. Descend beneath the streets and take a tour of the churches crypts and catacombs.
Cosy up to each other over a hot chocolate (or Guinness) and visit five of the most romantic locations in Dublin chosen by Dublin natives, all guaranteed to put smiles on your faces.
Ha'Penny Bridge
Iveagh Gardens
St Stephens Green
Dublin 300
Temple Bar
Dublin Writers Museum
Howth Market and Castle
Stay at the Fitzwilliam Hotel from only £397 via Expedia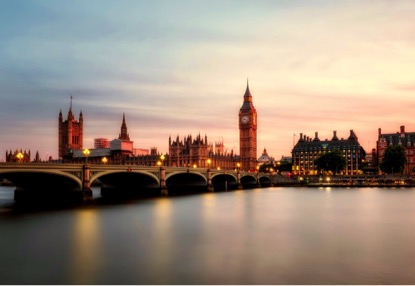 5. Spoil yourselves rotten in Lavish London
You can have a romantic Valentines getaway without having to set foot out of the country. Our nations capital is full of wonderful activities for those looking for a romantic weekend.
Wake up in the morning, stretch a little, draw back the curtains and be met with the iconic Big Ben to your left, and the London Eye to your right. With boats steadily sailing along the Thames, all the people below are going about their business, and there's you standing in a robe gripping onto the warmth of your coffee mug.
Of course, there is more to do than just people watch. London is such a diverse city it would be a crime not to explore what it has to offer restaurant-wise. Covent Garden is the place to be, with restaurants sprawling out onto the street, the theatres being just a stone's throw away, and so many shops ranging from high end to smaller boutiques.
New York is not the only place to enjoy theatre; London's West End is jam-packed with stage plays, musicals, comedy shows and more.
Save money and book theatre tickets before you go from as little as £20pp via Lastminute.com
Stay at the Piccadilly Hotel from £993 via booking.com
Take in the view from The Shard from only £26.95 Via booking.com
Sign up to MyFunkyRewards in order to receive 10% cash back when booking.
My Funky Rewards is a online shopping programme by Funky Pigeon which offers members access to a number of discounts and cash back opportunities from 100's of online retailers.
Benefits include:
Claim an initial cashback reward to spend at Funky Pigeon
Monthly bonuses
Earn 10% at over 750 online stores
Up to 20% off popular gift cards.
All prices found on January 10th 2019 based on travelling between February 12th and February 16th. Prices subject to availability