Your Monthly Bonus is our way to say thanks for being a loyal customer, you can claim this every calendar month. Just make sure to return to the retailer/service provider where you signed up to My Funky Rewards and forward us your booking/confirmation email. Follow this simple step by step guide to ensure that you receive your Monthly Bonus:
Step 1
Make a purchase online with any retailer in the programme.
Step 2
Submit the purchase or booking confirmation online on the My Funky Rewards website or by emailing it to monthlybonus@myfunkyrewards.com.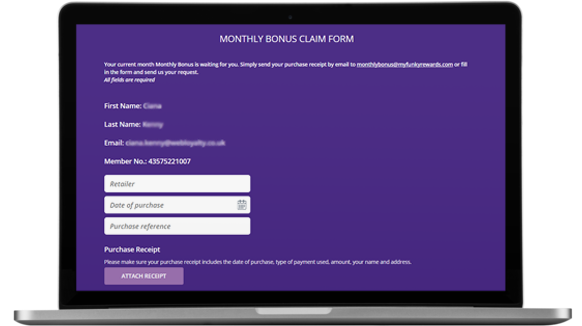 Step 3
Your account will automatically be credited with your Monthly Bonus. You'll receive a confirmation email within 48 hours. Your Monthly Bonus will be deposited into your bank account within 4-6 weeks, don't forget to add your bank details to your My Funky Rewards account so we can process the payment.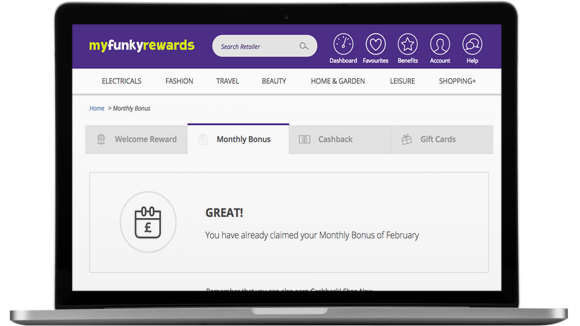 Need help?
Phone: 0800 0865 9384 (free from UK landlines), Mon-Fri 8am-8pm & Sat 9am-4pm