As a My Funky Rewards member you can receive up to 20% discount on popular high street gift cards. Whether you are buying a gift card as a present, or just treating yourself, we have a great range of gift cards to suit your needs.
My Funky Rewards members are able to purchase gift cards up to a value of £100 every calendar month from our top 20% discount offers, and an additional £100 worth of gift cards from the rest of our range. Follow these steps to purchase your discounted gift cards:
Step 1
Log in to your My Funky Rewards account.
Step 2
Click on the gift cards tab underneath the benefits icon. Select the gift cards option from the home page.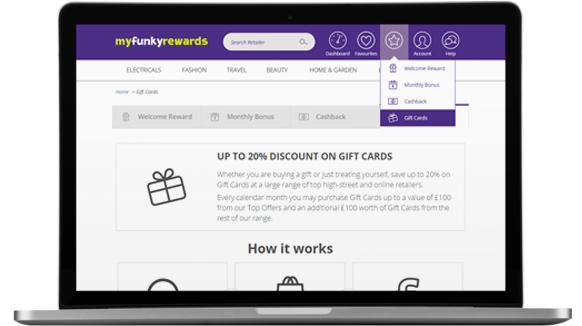 Step 3
Click on the shop gift cards button at the bottom of the gift cards page. Select which gift card you would like to purchase.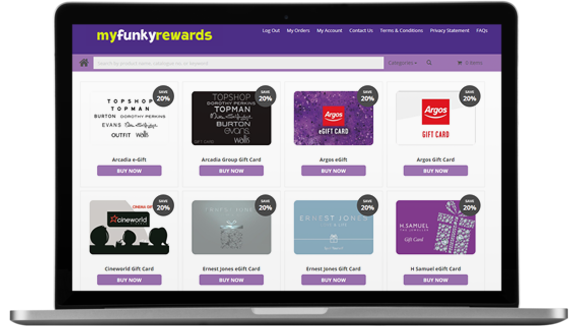 Step 4
Go to checkout and your gift card will be delivered or emailed to you depending on the type of gift card you have purchased.
Need help?
Phone: 0800 0865 9384 (free from UK landlines), Mon-Fri 8am-8pm & Sat 9am-4pm