My Funky Rewards is an online savings programme that is great for people who like to shop online. Members can access discounts and cashback at over 750 high street retailers and service providers. Customers can claim cashback on purchases from travel, electrical, fashion, beauty, home and leisure websites.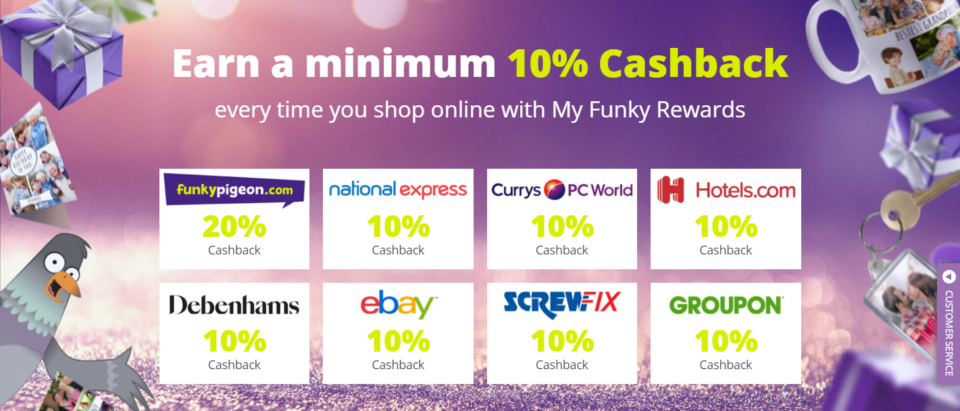 As a member of My Funky Rewards you can claim an initial Welcome Reward, a Monthly Bonus, 10% cashback on purchases at from over 750 online stores, plus 20% off popular high street gift cards. After your 30 day trial period there is a monthly membership fee.

You can join My Funky Rewards through our website or after completing a purchase or order from one of our partners. If you want to know more about your membership or have a query, our customer service team is here to help.
Need help?
Phone: 0800 0865 9384 (free from UK landlines), Mon-Fri 8am-8pm & Sat 9am-4pm
Email: customerservice@myfunkyrewards.com.