Once your My Funky Rewards account has reached a balance of over £5 we will transfer funds to your bank account. We require you to add your bank account details in your My Funky Rewards account profile so that we can transfer money to you. Adding your payment details is simple. Follow these steps to receive your cashback, Welcome Reward and Monthly Bonus.
Step 1
Log into your account on the My Funky Rewards website to enter your bank details.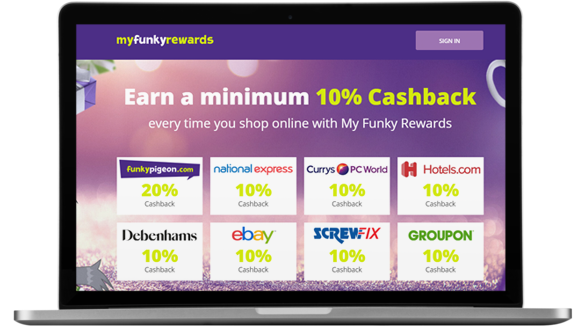 Step 2
From the Account menu drop down select profile.
Step 3
Scroll to the bottom of the page and enter your bank account number and sort code, then click update. We will immediately send you an email to confirm that your details have been updated. Cashback will be sent over to your bank account once your purchase(s) have been validated. This can take between 4-6 weeks.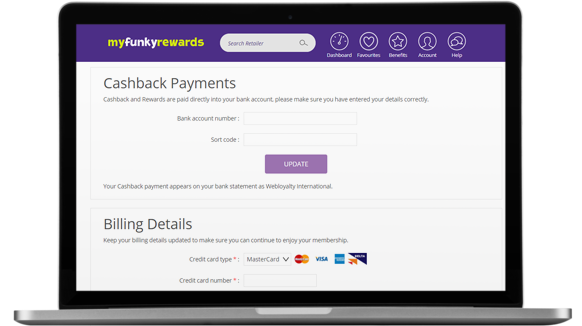 Need help?
Phone: 0800 0865 9384 (free from UK landlines), Mon-Fri 8am-8pm & Sat 9am-4pm
Email: customerservice@myfunkyrewards.com.